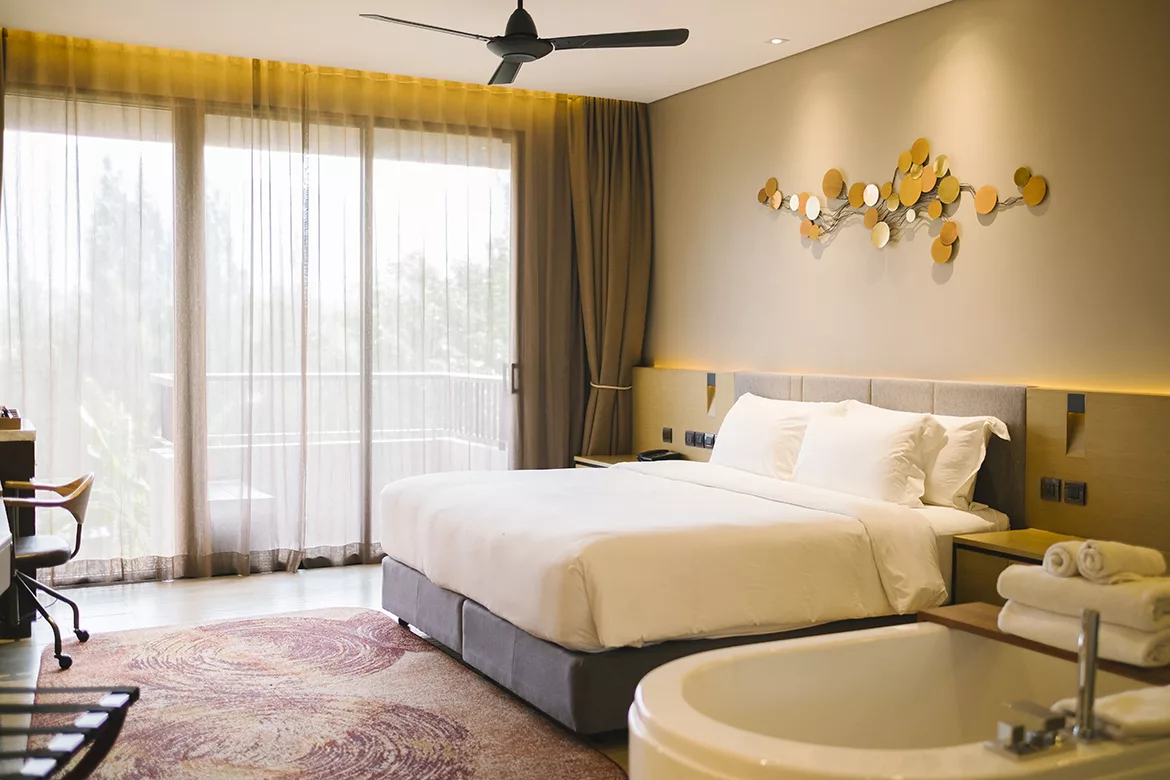 Are you tired of your old bedroom? Of course, It usually happens when we are living in the same design or structure for a long time. We usually get fed up because we intend to get something unique and luxury bedroom. Hello to all the people. Today I'm here to discuss something very interesting. I'm going to highlight how you can create your bedroom into a luxurious space where you'll enjoy and rest with your full potential. You can easily transform your bedroom into a luxurious place and get the attraction of all the visitors.
A bedroom is a place where we spend most of the time after we come from work, or for relaxation, even when we are sleepy. So why not create this place more interestingly? In this guide, we are going to get the ways to create some innovative designs for your bedroom.
Ideas To Transform Your Bedroom
Transform Your Closet
The first thing we'll start is from the closet. It shows the fashion sense of the clothes you are having and which are hanging inside the cabinet. For this, you can use the glass doors so that it appears. From the room, what is your style icon? A closet will be transformed into an art gallery which will be able to display all the essential pieces of clothing, shoes, and some stylish storage boxes. This is the best way to show off your fashion pieces of outfits that you wear on regular days. Apart from that, if you want, you can add some lighting in either wardrobe so that it gives a more presentable appearance.
Embrace Darker Colors
Darker colors can bring a sense of luxury in depth to your rooms. You can go for warm dark brown, or shades of black, which can give an intriguing atmosphere. These colors will have a subtle atmosphere and make your bedroom a glorious area. This is one of the most preferred styles of shades that I like to use. Apart from that, I would like to mention one thing: whatever color shades you are using in your living room, make sure that you are using the same in the rooms or contrast to them because it can give the most excellent way to represent your residents.
Add Subtle Patterns
You can introduce subtle patterns in your rooms, or pop shades so that you can add contemporary home interior designs to your bedroom. You can go with the monochromatic shades that can give the most excellent pleasure to your bedroom. If you want, you can go with some neutral touches so that there can be a brighter pattern shade where you can get a breath full life and personality which can depict your style of the bedroom. The neutral shades can be the most enchanting colors that you can use in your bedroom because they will attract light and can stop the passersby.
Include a Statement Mirror
Another thing that you can use in your bedroom is a mirror. You can add larger and more elegant mirrors, which can give you the extra elimination of stunning ideas. You can use similar mirrors in the cabinet or the bathrooms as well so that they look cohesive. If your bedroom requires space for a makeover you can create a room where you can get a luxury sensibility. All these clean light décor can give you the modern desires of the bedroom where you can get enchanting space for performing your daily tasks and where you can relax.
Take Advantage of Natural Light
Another great element that you can add to your room is plenty of windows because it will help you to get the most out of the natural light. When you use the colors and the fixtures so that they can reflect the warmth of the room. You can add space, which seems larger and brighter according to the mood, which can make the modern plan of your structures natural light is beneficial as it gives us vitamin D. It can give the room most brighter appearance according to me, this is one of the most essential things that you need to indulge in your bedroom.
Minimalist Artwork
You can include modern art in your rooms like paintings or artworks that can represent your style and taste sensibility. Art in black, or white can give the most vibrant shades of visual interest. Luxury bedroom, You can maintain the simplicity and a cleaner look for your modern room. Make sure that you give the best contrast to your paintings and artworks so that they can get the most subtle appearance of your room.
Embrace Modern Minimalist Design
Sometimes, if you look out at luxurious designs, you will find that they are simple and clean. That's the key: modern contemporary style can be perfect only if you go for simplicity. You must focus on sophisticated furnishings along with neutral colors, which can give you cool designs. You can go with the gray flooring design and can consider a pop of colors on the pillows, and artwork so that they can add a touch to the simple appearance. This is one of the best combinations that you can ever add to your bedroom.
Sense of Comfort and Warmth
Create a sense of luxury and warmth in the sitting area. You can go with a rugged mattress, which can give a cozy feeling apart from that. You can place a relaxed and refreshed bed where you can take a rest with modern lighting fixtures and some lamps.
Conclusion
These are some of the ways that can be used to create your Luxury bedroom in a luxurious style. You just need to ensure that you're using simple and sophisticated designs and neutral shades that can give an extravagant touch to your rooms.