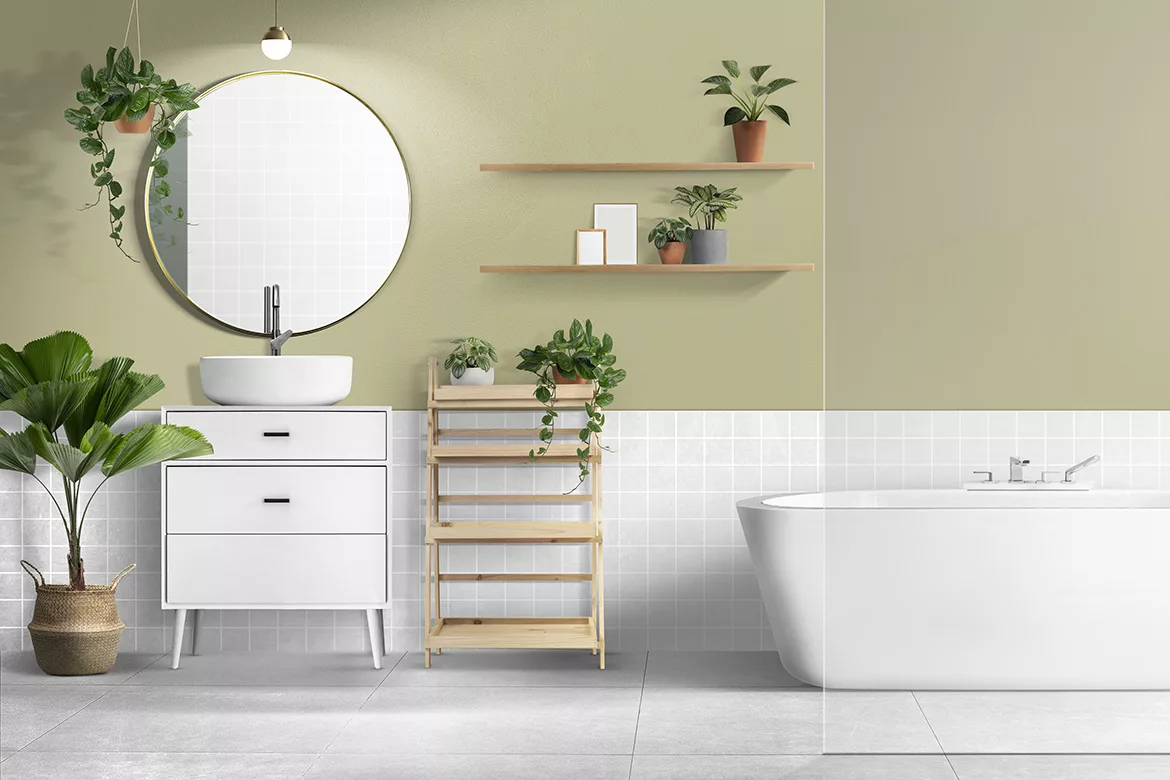 Bathroom mirrors are one of the many necessary home design elements for a freshly purchased property. Frequently, we fail to take them into account. We are so busy prioritizing the living room or master bedroom that we frequently overlook the significance of a bathroom mirror.
This guide is for all those who are planning to indulge the bathroom mirrors. They are an essential part of your room and that is the reason why it becomes essential for you to choose the best mirror. Multiple designs are available. It depends on how you choose them. You need to be very specific. 
This guide involves everything you want. You can get different designs of mirrors and how you can select the best mirrors for your bathroom. So are you ready to explore the complete guide with me so that you can get the best guidance throughout the article? 
Why Is a Bathroom Mirror Necessary?
Consider why you require a bathroom mirror. Allow us to respond to you. Without it, a bathroom and its appearance would be completed. In addition, you need them every day to wash your face and clean your teeth.
Installing the ideal mirror in your bathroom has the extra benefit of making the area appear larger than it is. It is also an established method for allowing in more natural light.
Selecting the Ideal Mirror:
Bathroom mirror selection is not as difficult as it may appear. You only need to determine the style of your bathroom. Remember that you have a variety of possibilities if you are looking for a mirror for a newly refurbished bathroom. However, if you choose to put a mirror in a bathroom that is already decorated, you must ensure that the mirror does not appear out of place.
Consider the bathroom's color, texture, furnishings, décor, lighting, and hardware when selecting a mirror.
Ideas for Bathroom Mirror Categories:
Angled Mirrors
Attached to the bottom of these mirrors is a ledge. These mirrors are primarily used for ornamental purposes. The majority of individuals choose to arrange indoor plants on the ledge. If you are searching for contemporary mirror options, this is the one for you.
Cabinet Mirrors, as their name indicates, provide sufficient additional storage space. The best thing is that you may select the material your cabinet mirror will be constructed of, whether it be wood, metal, or plastic.
Cosmetic Mirrors
The optimal placement for these mirrors is between strong illumination and the sink. These are the most popular types of bathroom mirrors, but you may not know their names. They occur in a variety of forms. Depending on the size of your bathroom, you may opt to hang either a single vanity mirror or a pair.
Bathroom Mirrors with Lighting
Did you know that LED lighting is more efficient than the conventional lighting that the majority of us install? This is why lighted bathroom mirrors are currently so popular. These mirrors have LED illumination that may simulate sunshine.
Extendable Mirrors
These mirrors are great for people who wish to designate a bathroom spot for their mirrors. These scarcely occupy any room. These mirrors are useful for shaving and doing makeup.
How to Choose the Mirror
Believe Your Bathroom's Tone and Theme:

Form by determining the prevailing fashion and piece of your bathroom. Whether it's contemporary, standard, minimalist, or pastoral, your mirror should coordinate with the current structure components. A mirror that completes the article will sweeten the prevailing aesthetic captivation of your toilet.

Size Matters:

The length of the mirror is necessary. It should be commensurate with the arrogance and the unrestricted division space. Estimate the width of your self-importance and select a mirror that's slightly little to furnish a congruous look. A gigantic mirror can make a little bathroom materialize more immense, while numerous smaller mirrors can count as an unusual touch. So the size matters a lot. 

Frame or Frameless:

Determine whether you desire a communicated or frameless mirror. Formulated mirrors present a touch of refinement and can be customized to correspond to your bathroom's decoration. Frameless mirrors supply a contemporary and uncluttered countenance, completing them excellent for stylish bathrooms.

Shape and Design: Research various mirror designs, such as rectangular, oval, round, or even weird designs like hexagons. The mirror's strategy should align with your bathroom's overall aesthetic. Unique shapes can count as a focal significance to the space.
Lighting Considerations:

Lighting is paramount in a bathroom. Contemplate establishing the mirror strategically to produce the most untamed and hypocritical lighting. Mirrors with built-in lighting or those positioned around light germs can furnish better visibility for grooming charges.
Conclusion
Picking the ideal bathroom mirror applies a clever combination of aesthetics and usefulness. By evaluating elements such as style, size, body, lighting, and functionality, you can discover the flawless mirror that advances your bathroom's overall charm and fulfills your day-to-day requirements. 
Take your tour, explore miscellaneous possibilities, and complete a preference that adds both attractiveness and utility to your bathroom freedom. These are some of the great techniques that can help you get the best design for your home. You need to choose everything with the best perspective so that you can be capable of getting amazing results. 
So you have great ideas to decorate your bathroom and you can assure yourself that your bathroom has the best facilities. This is the complete guide that reflects all the major needs and trust me by these you can get the perfect scenario for your room.